Effects of Hail Damage on Your St. Louis Roofing System and Home
A hailstorm can be one of the most damaging disasters for a roof. Even if your roof appears to be undamaged, a hailstorm can result in hidden damage. The professional St. Louis roofers from Storm Solutions are specially trained and experienced to identify hail damage and take corrective action. We will conduct an on-site inspection of your roof to determine whether or not the underlayment and supporting structure was damaged. Many times hailstorms produce no visible damage — only a trained hail damage specialist from the leading St. Louis roofing contractors can uncover hidden trouble.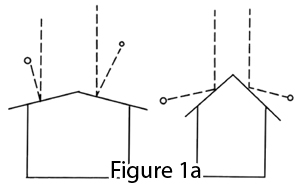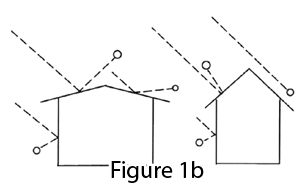 Inspection of Aluminum Fixtures
If your roof has survived a hailstorm without clearly visible damage, that doesn't mean the damage isn't there. When hail hits your roof it creates a "bruise" which can crack the underlying membrane in your shingles and allow water to seep into your home. It may not leak the day after the storm but over time the water will find its way in. It's difficult to determine whether a shingled roof needs to be replaced after a hailstorm because the damage is not readily evident.

Inspection of Wood and Vinyl Siding
Our experts in St. Louis roof repair check the entire roof structure for damage, right down to whether there are extra granuals of debris in your gutter system. It doesn't take much of a hailstorm to dislodge a significant number of granules from your shingles, thereby exposing the asphalt and shortening the service life of your roof.

Inspection of Roofing Material
Storm Solutions will use its 25 years of experience working insurance companies and adjusters to help coordinate your insurance claim to make sure you receive the full compensation to which you are entitled. This includes complete documentation of the hail damage to your St. Louis roofing system to help get the most for your claim.

At Storm Solutions, we have experienced contractors that have successfully assisted with thousands of insurance claims, ensuring that the property value of our neighbors' homes is protected. If your home has fallen victim to storm damage, contact us today for roof repair so we can help restore your home back into a safe, comfortable environment for you and your family.