Every structural aspect of your home is important to maintaining a safe, comfortable environment for you and your family. At Storm Solutions our expert St. Louis roofers and home improvement professionals can handle everything from roofing to siding to replacement windows and doors. For more than 25 years, Storm Solutions has been installing high quality siding on residential and commercial properties throughout the St Louis area. Working with top manufacturers like CertainTeed and Wolverine, we offer siding St. Louis can depend on for quality and durability.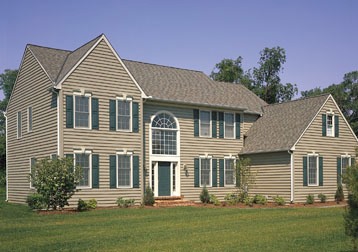 Durable, dependable, and available in a broad palette of colors, profiles and trims, vinyl siding from Storm Solutions is one of the most popular choices of exterior cladding. Today's siding products are highly durable and can be insulated to provide superior protection and energy savings. Vinyl siding is also maintenance free – no painting, no staining, no worries! At Storm Solutions our expert St. Louis siding professionals will work with you to choose a siding style that fits both your style and your budget.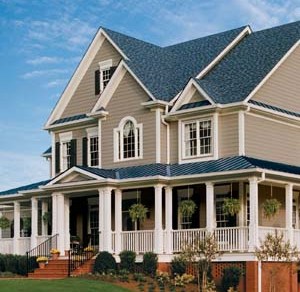 Damage to your siding can be just as dangerous for your home's health as any roof damage. Our siding experts will assess the damages to your siding after any storm, properly submitting any damage claims to your insurance company and working with you to regain your home's structural integrity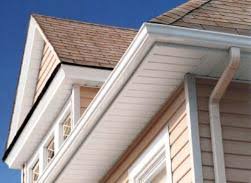 Those unfamiliar with roofing terminology may have no idea what a soffit or fascia is. In laymen's terms, they are areas of the home that make the bridge between your home's siding and the end of the shingles on your roof.   They are typically created from siding material.  Without properly installed soffits & fascia, you would see beams on the exterior of people's houses on every overhang. The soffits protect the home just like siding or roofing. You can count on Storm Solutions' professional St. Louis roofers to install soffits that blend with your house and give it a finishing touch, while providing the protection and air circulation that is so essential to a healthy St. Louis roofing system.
The fascia is simply another necessary finishing touch. It bridges the gap underneath your gutters to meet the soffit under your overhang. On many houses, the fascia is hidden entirely behind your guttering; nevertheless, it protects your home from water damage and rot. Properly installed fascia can keep your home looking new and save you from costly roof repairs.